In the fight against Covid-19, the European Union shows that strength lies in solidarity. This is a crisis that we can only overcome together.
Read stories and messages of solidarity from our EESC members, who stand united in overcoming this challenge.

---
Isabel Caño, Vice-President of the EESC:
"We won't be able to overcome this crisis without the civil society organisations that are working on the ground every day."
---
Milena Angelova, Vice-President of the EESC:
"We are currently very actively negotiating with the Bulgarian government on anti-crisis measures in support of business and employment."
---
Stefano Mallia, Acting President of the Employers' Group:
"To face this crisis, we need extraordinary and unprecedented economic measures and true, unconditional European solidarity."
---
Oliver Röpke, President of the Workers' Group:
"Europe has now the possibility and the opportunity to build another world."
---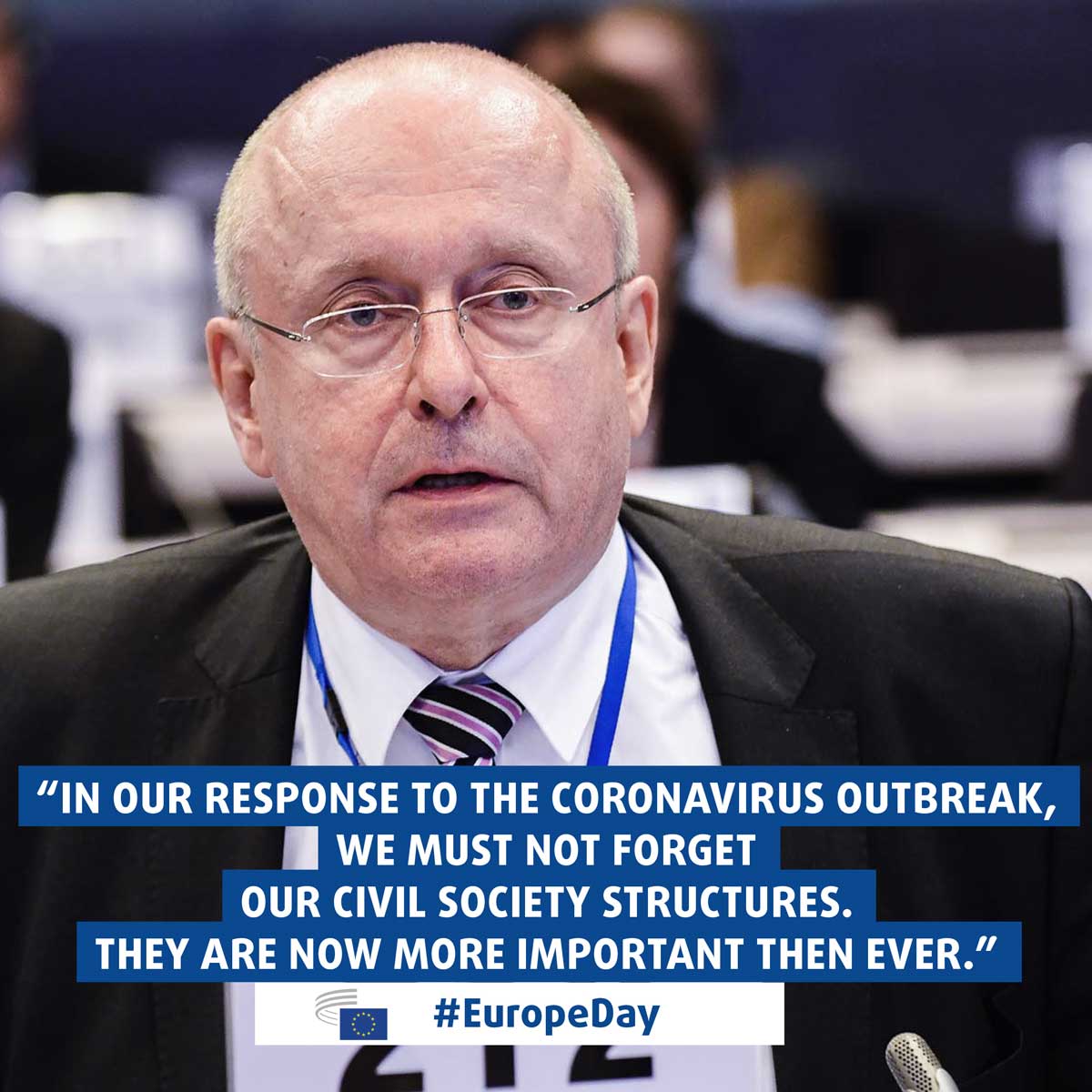 Arno Metzler, President of the Diversity Europe Group:
"In our response to the coronavirus outbreak, we must not forget our civil society structures. They are now more important then ever."
---
Giuseppe Guerini, Member of the Diversity Europe Group:
"We now have over 180 cooperatives which have had to activate social shock absorbers for around 2500 people and which are now in danger of not being able to start up again."
---
Adam Rogalewski, Member of the Workers' Group:
"We have come to understand that all type of work is essential and all workers, even micro-entrepreneurs, contribute to our economies and equally need state support."
---
Gonçalo Lobo Xavier, Member of the Employers' Group:
«Let us advocate a free, solidarity-based Europe in freedom.»
---